Commission Information
STATUS:
CLOSED
---
Prices.
Base Prices:
| Type | Clean Sketch | Only Lineart | Flat Color | Full Color |
| --- | --- | --- | --- | --- |
| Bust/Icon | $20 | $35 | $40 | $65 |
| Waist | $30 | $40 | $45 | $85 |
| Full Body | $35 | $52 | $57 | $120 |
Extra Notes:
Extra Character = +½ Base Price.

Background goes from 5 to 30 dollars depending on complexity.

Flat and Full Colors naturally come with Lineart, but one can choose between Clean Sketch or Lineart if desired but prices won't change.

Prices may depend on pose complexity.

Payment is via Paypal.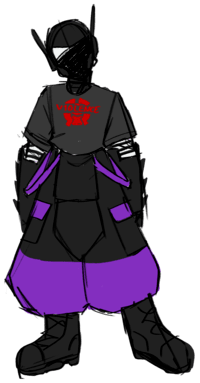 ---
Terms Of Service.
I maintain the rights to my work in any form.

I have the right to decline or refuse any commission for any reason.

I can post the finished commissions on my socials for advertising. Unless the commissioner asks me not to do so.

I do NOT allow the use of my art for NFT's

You can print your commission for personal use, but not for profit.

Editing, cropping or resizing is ok as long as you keep my credit.

You can post it on your socials, but credit, link back or @ me.

You can use it on your Website, but credit me please <3
Notes:
Half or Full pay upfront.

Please tell me before posting on your socials, I just want to share it too.

All work comes with signature. No, i wont take it off, but i can make it more subtle

Small edits and corrections to finished pieces are fine, but large edits and redraws have to be paid.
I Will Draw:
Humanoid Characters

Human Characters

Simple Robot/Mecha

Original/Fan Characters

OC Ship art

Self-Insert
I Will NOT Draw:
NSFW (Porn or Gore)

K-POP or DreamSMP Fanart

Wonder Bread

Furry (idk how srry)

Super complex Robot/Mecha

Fetish
---
Contact.
My methods of contact are via direct message in any of my linked socials (Tumblr or Twitter) OR an e-mail.
Cool Tips and Tricks for sending me an e-mail:
Say the type of drawing along with the type of coloring that you want. Example: Icon and Full Color.

Attach a link or images of character references, it makes life easier.

Quick sketch of your idea, it doesn't have to be nicely made.

Add other ways of contacting you if possible.